The GCAA was founded in 1977, as a trade association for the multifamily rental housing industry. Our members are firms and individuals who develop, own, manage, and provide goods and services to the apartment industry in the Charlotte, NC region. The GCAA represents over 1,200 member companies consisting of more than 200 companies managing 160,000+ apartment homes and over 300 businesses that provide products and services to the industry.
Career Center

Connecting Talent
with Opportunity


Search Jobs
Post Jobs
Smoke-Free Certification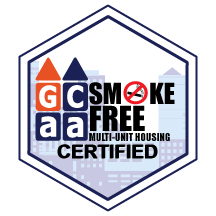 Clean Air is an Amenity to Brag About!