Committees & Councils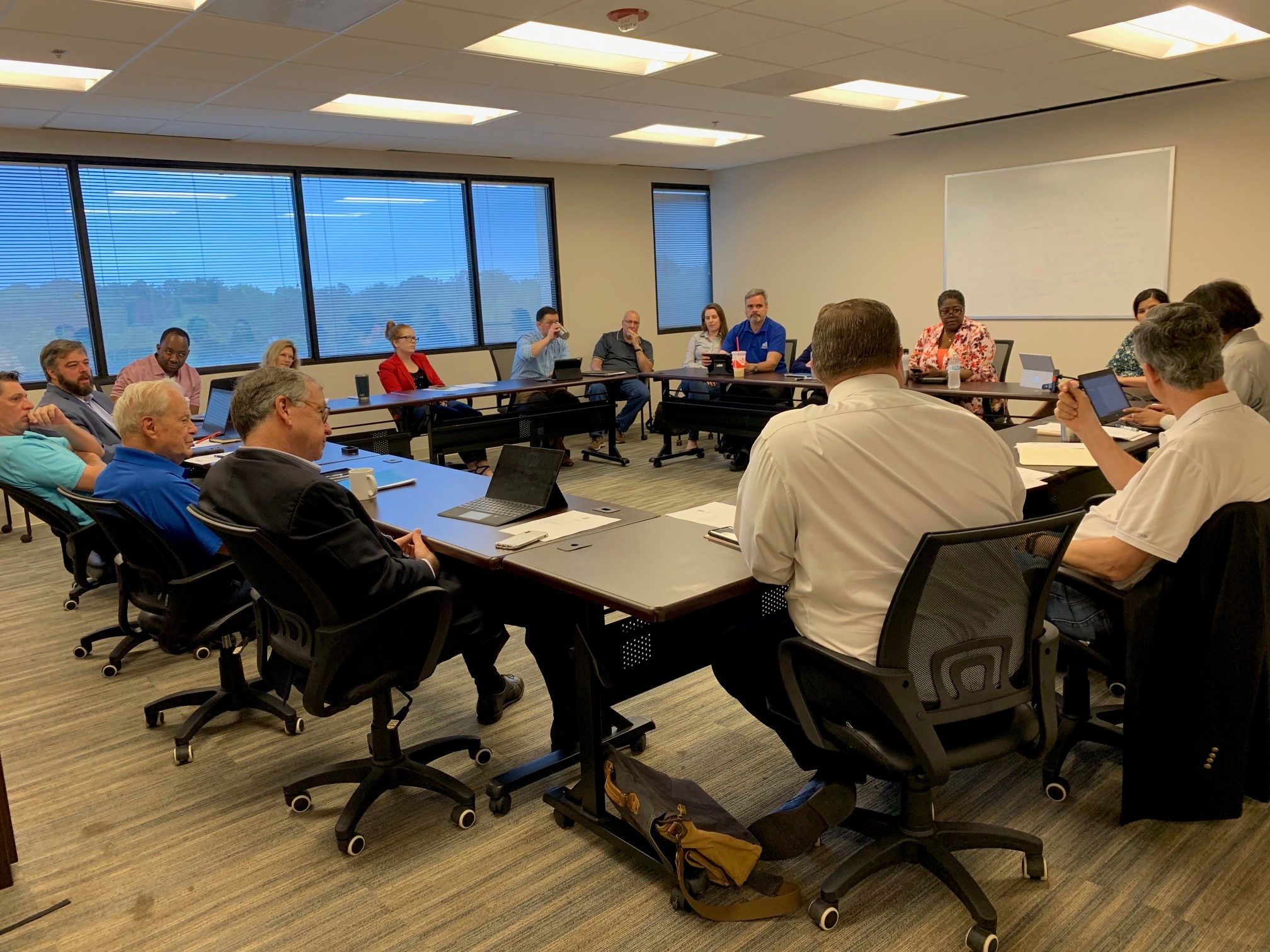 GCAA activities are directed and completed by the volunteer efforts of association members. Volunteer involvement in one or more of these groups gives members the opportunity to meet and interact with their industry colleagues. Below is a list of the GCAA's committees and councils, their areas of concern and the names of their respective chairpersons.
Meeting schedules are posted below; however, please email the GCAA office to verify meeting date/time/place as they sometimes change.
To participate on a committee, complete the FORM BELOW or email this GCAA Committee Sign-Up Sheet to our office.
---
Multifamily Career Awareness Committee
Russell Tindall & Chiccorra Connor, 2019 Co-Chairs
NEW IN 2019! This committee will promote multifamily industry careers to high school and college students via career fairs and other job exploration opportunities. The multifamily industry can often be overlooked but with this committee, we will show our next generation of leaders that it is a viable option and one that should be explored.
Membership Committee
Cel Smart & Missy Clements, 2019 Co-Chairs
This committee is focused on recruiting new members and retaining existing members. Committee members develop ideas to demonstrate the benefit of GCAA membership including leading orientation and designing exciting member experiences. The group organizes annual membership drives and other fun networking opportunities. Meets the 2nd Tuesday of the month at 9:30 am at the GCAA.
---
Government Affairs Committee
John DeMario, 2019 Chair
The government affairs committee monitors legislation and code issues affecting the multifamily industry at the local, state and national levels. Its members represent the apartment industry to Charlotte City Council, Mecklenburg County Board of Commissioners and other elected bodies. This committee also works closely with the Apartment Association of NC and other state affiliates to influence policy decisions within the NC General Assembly. Meets the 1st Friday of the month at 8:45 at the GCAA.
Outreach Committee
Deidre Wilson & Christi Manos, 2019 Co-Chairs

This group works to strengthen the rapport between multifamily industry professionals (GCAA members, specifically) and the local public by identifying areas of need in the community and planning activities which will provide appropriate service and support. In recent years the Outreach Committee has partnered with Keep Charlotte Beautiful, the Urban Ministry Center/Moore Place, Charlotte Family Housing and others. Meets the 2nd Thursday of the month at 9:30 am at the GCAA.
---
Bus Tour Committee
Brianna Wood, 2019 Chair

This committee's members play key roles in planning and executing the GCAA's annual New Construction Bus Tour, a major annual undertaking which showcases new apartment product in our market. They also assist with smaller-scale tours which have specific areas of focus, such as the Rehab Tour and the Affordable Housing Tour.
Green Committee
Jonathan Cheville & Rebecca Mignery, 2019 Co-Chairs

This group's focus is to educate GCAA's owner/operator members about the latest trends and opportunities in environmentally-conscious, sustainable multifamily operations. The committee organizes educational programs, has guest speakers, goes on outings, and contributes to GCAA's publications and website. Meets the 3rd Friday of the month at 9:00 am at the GCAA.
---
Programs Committee
Gabrielle Bouknight, 2019 Chair
This committee researches and schedules quality programs for the monthly General Membership meetings. Its goal is to secure a range of engaging speakers and to present subjects that will appeal to our diverse membership. The committee also schedules seminars of industry-related topics for the membership like Landlord-Tenant Law, Fair Housing and Pool School that compliment the NAAEI designation offerings.
Next Gen Committee
Wendy Sikorski, 2019 Chair

This group's efforts focus on increasing association involvement of members who are "young" in the industry. Next Gen volunteers organize social events at which GCAA members can network with industry peers, learn more about the Association, and explore multifamily career opportunities. Meets the 3rd Wednesday of the month at 9:00 am at the GCAA.
---
Education Advisory Council
Kate Jarrell, 2019 President

This council oversees the NAA Education Institute Designation Programs, including NALP, CAM, CAMT, CAPS, and CAS. Council members provide guidance in the areas of policy, member and community outreach, faculty development, program evaluation, curriculum design, and student participation. Council members must be GCAA volunteer instructors. Meeting schedule varies.
---
Products & Services Council
Janet Brinkley, 2019 President

The Products & Services Council is open to any/all GCAA Associate (supplier) members in good standing; its overriding goal is to enhance the valuable working relationships between GCAA-member apartment owner/operators and suppliers. PSC Subcommittees focus on specific areas/programs and include Associate Development, Trade Show, Golf, and Executive Dinner/Reverse Trade Show. Click here for details about PSC subcommittees. PSC meeting schedule and format varies - check the main calendar.