Loebsack & Brownlee Education Center
(Formerly the Career Development Center)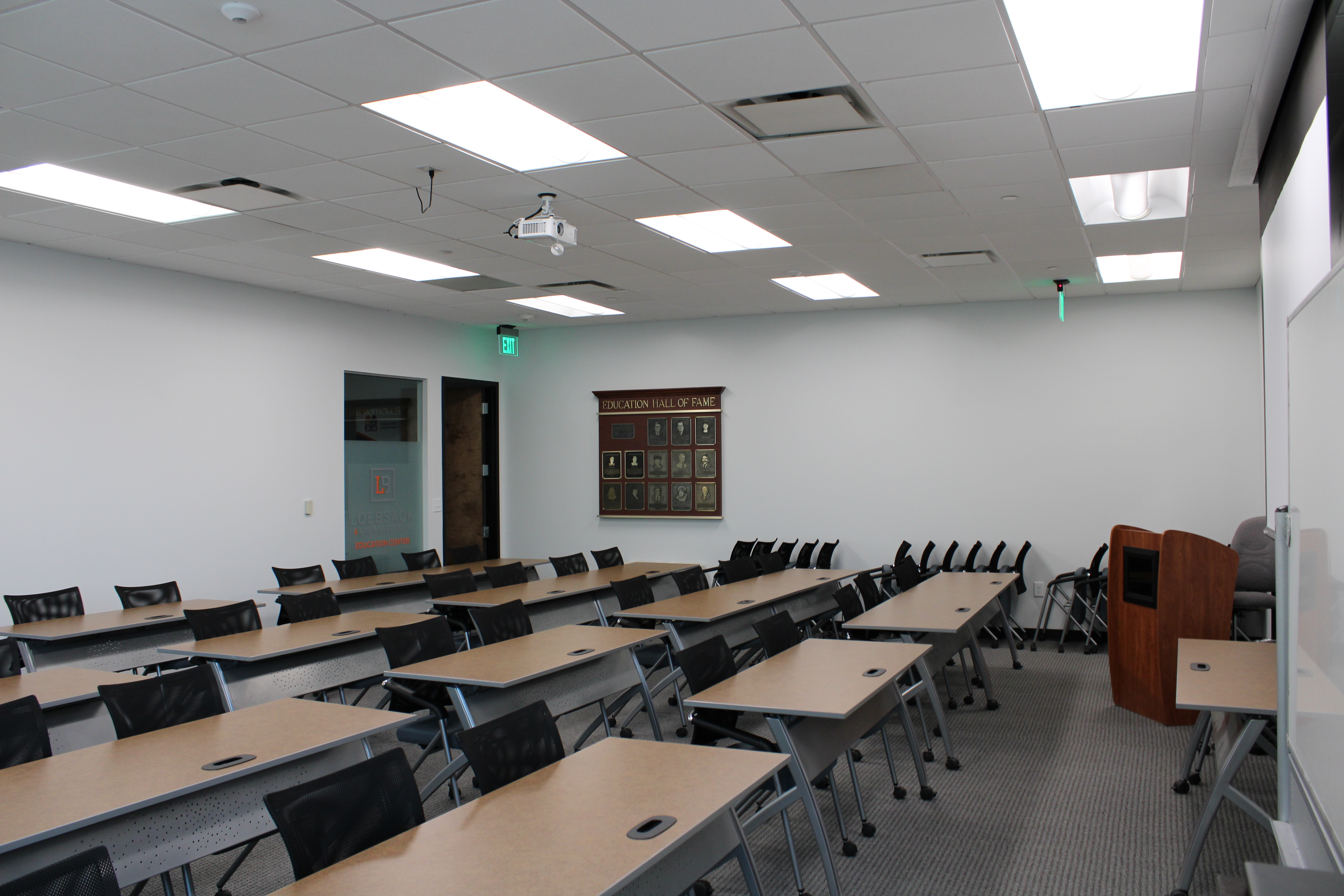 The Loebsack & Brownlee Education Center (formerly The Career Development Center) is designed to meet the needs of professionals for Training, Budget Meetings, Planning Sessions and more!
This premier location has comfortable seating for up to 40 attendees, ample parking and state-of-the-art technology. We also have a space in an adjacent building for up to 70 people can be made via email to membersvcs@greatercaa.org.
TECHNOLOGY FEATURES &

AMENITIES
Ceiling-Mounted LCD Projector &
Electronic Screen
OWL 360 Conferencing Camera
Podium
Secure Wi-Fi
White Board with Markers
Flip Chart
Registration/Check-In Area
Ample Parking
Kitchen Facilities
Microwave
MEMBER RENTAL RATES (non-members pay 30% more):
4 Hours or More - $450
Under 4 Hours- $275
For more information please contact Rylee Wharepapa at 704.334.9511 x106 or membersvcs@greatercaa.org.
*All CDC rentals are subject to availability, rules, policies, & approval