Low-Income Energy Assistance Program (LIEAP) Applications Now Open to All 
Date posted
January 27, 2021
(Property Managers – Please share this information with residents in need)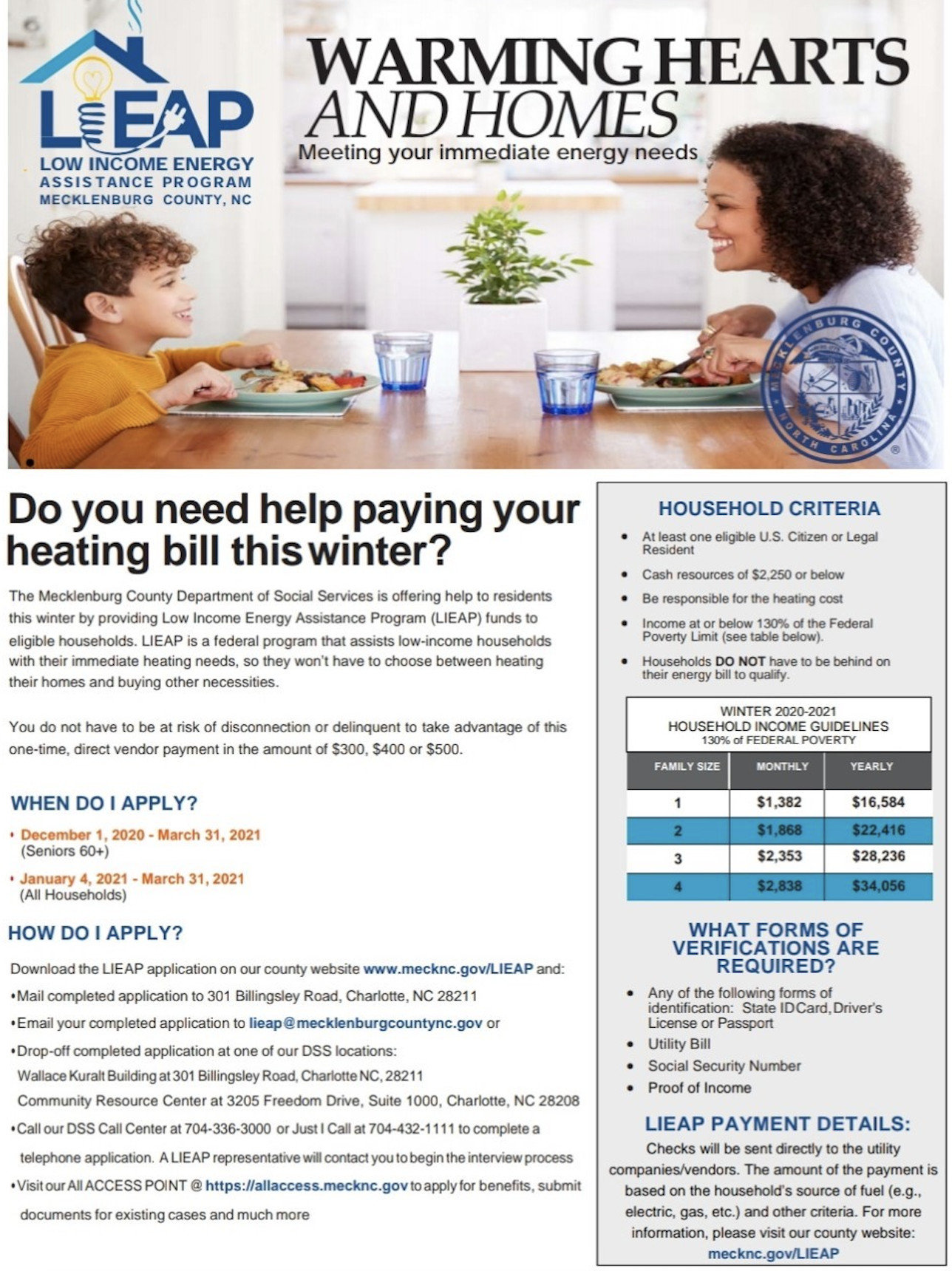 The Mecklenburg County Department of Social Services (DSS) is now accepting LIEAP applications from all County residents in need of assistance with their heating costs.
LIEAP is a federally funded program that provides for one-time payment to help eligible households pay their heating bills. Individuals can submit applications via email, mail, or drop-off. Applications will be accepted through March 31, 2021. Completed applications can be:
Emailed to LIEAP@MecklenburgCountyNC.gov.
Mailed to 301 Billingsley Road, Charlotte, NC 28211
Dropped off at either one of the DSS locations at 301 Billingsley Road, Charlotte NC, 28211 or The Community Resource Center at 3205 Freedom Drive, Suite 1000, Building A, Charlotte, NC 28208.
Additional details are available here.