Apartment Industry Alert from AANC
Date posted
August 22, 2016
NC Apartment Industry Alert from the Apartment Association of North Carolina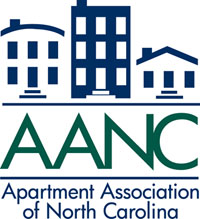 In a significant victory for both NC landlords and common sense, and after 49 years of legal misinterpretation by lower courts of the NC Supreme Court's original 1967 Morris v. Austraw decision, the NC Supreme Court finally ended the flawed argument that a landlord must prove a negative -- i.e., that an eviction is "not unconscionable" -- in order to evict a tenant for a breach of the lease. Previously, this argument served as a defense to eviction used by Legal Aid and other tenant attorneys for nearly 5 decades.
Last year, in the case of Eastern Carolina Regional Housing Authority v. Lofton, AANC filed an amicus curiae/friend of the court brief with the NC Supreme Court, arguing that NC law does not require a landlord to prove that an eviction is not unconscionable -- instead, that NC law only requires a landlord to show that the lease was breached and that the lease allowed the landlord to re-take possession of the premises as a result.
On August 19th, the NC Supreme Court agreed, holding that: "The equitable defense of unconscionability is not a consideration in summary ejectment proceedings."
Though the landlord in the Lofton case lost its appeal on other grounds, the NC Supreme Court's ending of the "unconscionability defense" restores common sense to eviction proceedings for all landlords in North Carolina.
A full copy of the NC Supreme Court's opinion can be found here online: http://bit.ly/ECRHAvLOFTON