Back to Events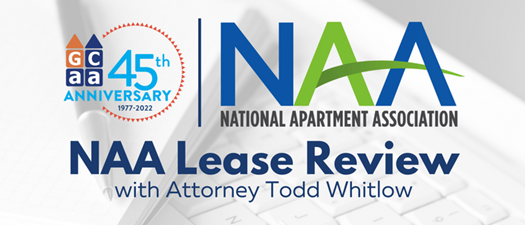 NAA Lease Review
Tuesday, October 4, 2022
3700 Arco Corporate Drive Suite 110 Charlotte, NC 28273
Event Details
Join us on October 4 @ 9am!
This in-person and interactive session will cover changes/updates made to the NAA Lease and Addenda specific to the laws of the State of North Carolina. In addition, we will take a deep dive into the rights and obligations provided by the NAA Lease. We will walk through several interactive hypothetical situations beginning with the application process through the end of the lease. Walk through the new NAA Lease and Addenda step-by-step with an industry lawyer!
What you will learn:
- The ins and outs of the new NAA Lease Agreement
- How to deal with common lease violations
- How the documents should be properly completed by users
- Get clarification on the most misunderstood components of the NAA Lease Agreement
- Emotional support animals and the Pet Addendum
- Recent legislative changes and updates pertinent to the NAA Lease
Event Cost:
$129 GCAA Members
$159 Non-Members
CECs: 6

Cancellation deadline is 3PM on September 30, 2022. No-shows will be invoiced. Requests must be submitted in writing to membersvcs@greatercaa.org
SPONSORED BY:

For More Information: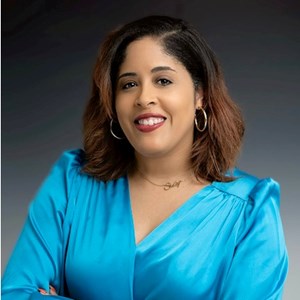 Shelby Hughes
Education & Training Manager
Greater Charlotte Apartment Association
(704)334-9511x104
Meet the Speaker: Todd Whitlow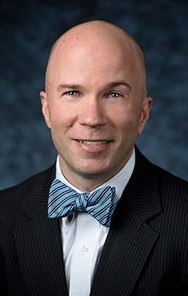 Todd Whitlow is a partner with Brownlee Whitlow & Praet, PLLC, a law firm that provides a full range of legal services to the multifamily industry throughout North Carolina and South Carolina. He is active on the NAA Lease Advisory Committee and the AANC Member Services Committee. Todd currently serves as General Counsel for the TAAEF and as President of the New Lease on Life Board, which is TAA's transitional housing program. Over the years, he also served as a member of the Triangle Apartment Association's Board of Directors.

Todd attended the University of North Carolina – Chapel Hill for his undergraduate studies before attending Campbell University for law school where he graduated with honors. Todd is a native North Carolinian who grew up in Oxford, North Carolina. His practice areas include all aspects of landlord representation from Fair Housing issues to contract negotiations and drafting in addition to representing community associations throughout North Carolina. Todd is also licensed to practice law in the State of South Carolina. He is an active member and Deacon at Hayes Barton Baptist Church in Raleigh, NC. When not working or serving the Apartment Association, Todd enjoys traveling, running, tennis and spending time with his wife, Kristie, and daughters, Bellamy and Hadley.