Back to Events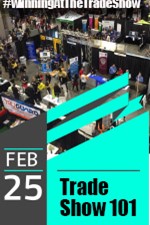 Trade Show 101
Monday, February 25, 2019
Event Details
Join Trade Show experts, Janet Brinkley from HD Supply and Dana Montgomery with Real Floors to learn all the TIPS, TRICKS and TRADES for the 2019 GCAA Trade Show.
Topics will include:
Budgeting for the Show
(booth, giveaways, decor, etc.)
Theme
What to expect
How to get the most ROI
Guest interaction and participation
Follow-up on leads
For Associate Members only, must be exhibiting in the 2019 Trade Show to attend.