Back to Events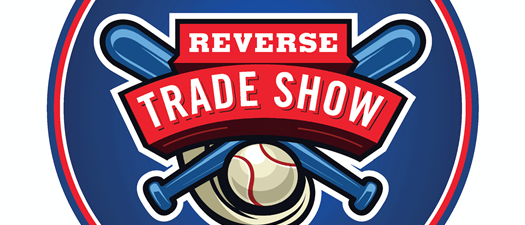 Reverse Trade Show
Thursday, August 6, 2020
Event Details
ATTENTION

With NC Governor Roy Cooper's further extension of COVID-19 Phase II and the cancellation of the Minor League Baseball Season, we have been evaluating and monitoring the situation around the 2020 Reverse Trade Show & RHA PAC After Party. Due to current restrictions and uncertainty surrounding the pandemic as it pertains to North Carolina, we have made the difficult decision to cancel the 2020 Reverse Trade Show.
Our decision came after much deliberation about what was in the best interest of all participants. We understand this decision may cause some issues for our members. With that in mind, we are offering refunds or credits to your account for this event.
In terms of the RHA PAC After Party, the RHA PAC Fundraising Sub-Committee will be in contact with ticket holders directly.
We appreciate your understanding and pray you stay safe.
---
GCAA's Reverse Trade Show is a unique opportunity for current Associate [Supplier] Members to get the inside scoop on business practices and buying procedures from our market's most prominent apartment management companies. Our "Game On!" Theme will provide a fun and relaxed environment for Associates to meet and learn from industry decision makers.
YOU MUST BE LOGGED IN TO PURCHASE YOUR TICKET!
EVENT STRUCTURE
GCAA-Member Owner/Management Companies will host 'Booths' in the Luxury Lounge of BB&T Ballpark. GCAA Associate [Supplier] Members will attend, visiting the booths to have invaluable one on one time with the Owner/Management representatives. Each attendee will receive contact information sheets from the participating Owner/Management Companies.
ATTENDEE GUIDELINES
Attendees MUST be current employees of GCAA Associate Member Companies in good standing. Maximum of TWO attendees per associate member companies. NO EXCEPTIONS. ADVANCED REGISTRATION IS REQUIRED; No Walk-ins admitted. Specific event guidance/etiquette will be emailed to registered attendees prior to the event.
ATTENTION MANAGEMENT COMPANIES
All Company Participants will receive:
FREE Admission to Reverse Trade Show
FREE Admission to PAC Afterparty
Complimentary Drink Ticket and Dinner at the PAC After Party
Free Tickets to stay and enjoy the GAME!
Each Company will receive:
Table to decorate with your favorite sport or team!
Prizes in 2 Categories for Best Booth
Please contact Ashley Honeycutt at ashley@greatercaa.org to sign up OR you can simply fill out our commitment form here.
"ROOKIE" MINGLE

Perfect opportunity for all of those who were registered as a new exhibitor for the 2020 GCAA Trade Show to get the quality time to meet with our Owner/Management Members. We will offer light appetizers and beverages while you mingle with some of the top representatives from industry leading management companies.
ONLY 40 AVAILABLE TICKETS - NEW 2020 EXHIBITORS ONLY * Select "Rookie" Ticket @ Registration* * Tickets must be claimed by July 10th, or they will be granted to General Admission *
Event Timeline:
"Rookie" Registration 2:30pm – 3:00pm
"Rookie" Mixer 3:00pm – 3:45pm
Open Registration 3:30pm – 4:00pm
Reverse Trade Show 4:00pm – 5:30pm
**DOORS OPEN AT 4:00PM SHARP**
*DON'T FORGET TO PURCHASE YOUR TICKETS TO THE PAC AFTER PARTY HERE*

Tickets includes: 2 Hour Dinner Buffet , Non-Alcoholic Beverages, Ticket to Baseball Game immediately following the event **
THIRSTY THURSDAY IN THE BALLPARK ** Thirsty Thursday Specials - $3 domestics & $5 crafts
REDUCED PRICE FOR REVERSE TRADE SHOW ATTENDEES: $44.00
PAC After Party Registration 5:00pm – 5:30pm
PAC After Party 5:30pm – 7:00pm First Pitch 7:00pm
Executive Sponsor:

LIMITED SPONSORSHIPS AVAILABLE

Includes:
1 Ticket to Reverse Trade Show | 1 Ticket to PAC After Party | Recognition during PAC After Party | Recognition in Event Promotion | Logo on signage and screen rotating throughout the night | Sponsor Spotlight in Apartment Times | Social Media exposure with Logo during Event Marketing | One list of Management company attendees in excel format
**ONLY 8 AVAILABLE SPOTS **
If you are interested in a sponsorship please email Ashley Honeycutt at ashley@greatercaa.org