Back to Events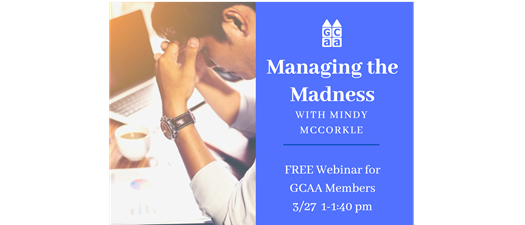 Managing the Madness w/ Mindy McCorkle FREE Webinar
Friday, March 27, 2020
Event Details
Every crisis brings with it fear and worry and sometimes, we can't always make those feelings go away.
BUT we can learn to manage them! Join Mindy McCorkle to learn 7 tips to protect your sanity during a crisis!
When: March 27 1:00-1:40pm
Where: ZOOM Conference. Call-In details will be e-mailed post registration.
Members ONLY, log-in to register!
Speaker: Mindy McCorkle