Back to Events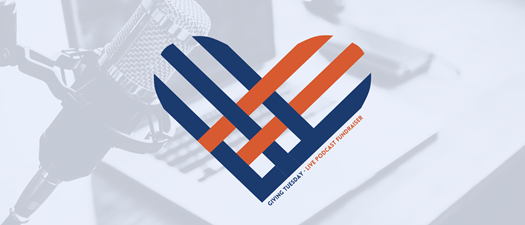 Giving Tuesday Morning Perks Podcast
Tuesday, November 28, 2023
Event Details
This is it - what began weeks ago as an idea inside the head of GCAA Board President John DeMario has blown up!! While the idea and logistics have taken root, your participation on Giving Tuesday will make it all count...
This Giving Tuesday will be the first LIVE Morning Perks Podcast! Yes, watch and hear a show that will feel like a blend of Pocast-Telethon-Stand-Up-Talk Show created to raise money for Crisis Assistance Ministry.
John has joined forces with Morning Perks host Bill Clements to bring you some member moments that the association will be talking about for months (maybe years) to come!!
PLANNED SO FAR
· A member is chopping off his ponytail!!
· Two GCAA staff members will attempt the Choco Challenge Crunch of Doom!!
· A GCAA Board Member will be getting a GCAA tattoo!!
· A multifamily industry icon will be GETTING MARRIED
· A seasonal craft cocktail demonstration
· And MORE*
All of this merriment and matrimony is curated with the hopes that you'll tune in and donate to the GoFundMe that we've established on behalf of Crisis Assistance Ministry.
· Giving can begin now through the link
· You can stop by the GCAA office with your donation during the podcast
· "Raise your hand" on the Live Zoom feed to shout out and celebrate your donation
No matter when or how you give, Bill & John will be giving all donations a shout-out on the podcast!
THE BIGGEST NEWS OF ALL
An anonymous donor has pledged to match up to $5,000!* So...let's go - if the association can raise 5K, then we'll be giving Crisis Assistance Ministry 10K! We're confident that we'll not only hit 5K but smash 5K!
Meet us on this Zoom link
10 AM - 1 PM
November 28th · Giving Tuesday
The Reason For It All

The mission of Crisis Assistance Ministry is to provide assistance and advocacy for people in financial crisis, helping them move toward self-sufficiency. Our vision is to inspire our community to justice and generosity as we provide help, hope, and understanding to people struggling with limited financial resources.
The Podcast Wedding