Back to Events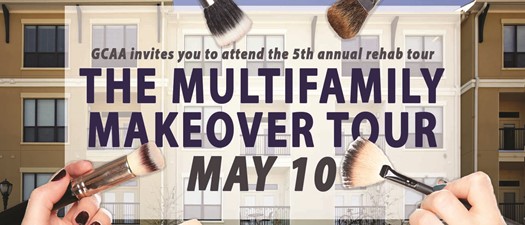 GCAA's 2019 Rehab Tour: Multifamily Makeover Tour-SOLD OUT
Friday, May 10, 2019
Event Details
Join GCAA for their fifth Annual Multifamily Makeover Tour!
Here's your chance to view the latest and greatest multifamily deal renovations in South Charlotte! Market dynamics are changing and these communities have responded. Come see how they have modernized, repositioned their assets and improved their residential environments to stay in the game!
Your starting and finishing destination is Chili's at the Arboretum.
The tour begins at 9:30 am where we will visit four beautiful properties!
Your Rehab Properties include:
Join us for a social hour at the close of the tour from 2 - 3 pm! Social hour includes snacks and drink tickets!