Back to Events
Event Details
Booth Selections
2021 American Heroes Trade Show Booths will be available for purchase October 19, 2020 at 9:00am.
Please follow this
link
to select your booth(s). Once you have selected your booth(s), please secure your booth with a $100 nonrefundable deposit. Deposits can be made online via the link below. If deposits are not paid within 24 hours of booth registration, we reserve the right to cancel your booth.
Payment for Trade Show Booths
Registered exhibitors will receive an invoice by May 30th for the remaining balance. Payments are due no later than July 1st at 5pm. If payment is not received GCAA reserves the right to cancel your trade show booth. Cancellations made after July 1st, will be responsible for 50% of the total booth fee. Booth reservations canceled after July 25th will be responsible for the full booth fee. Booth requests made after July 1st will require immediate payment in full to secure reservation.
For those who have a 2020 Roll-Over Booth or Unrestricted Credit, there will be no deposit required. You will only need to request that your funds be applied to this invoice. If your 2021 Booth is a higher price than your credit, you will recieve an invoice with the balance due.
2020 Rollover Booths - If you do not plan to attend the 2021 Trade Show, we are extending an option to use those funds to be applied to your 2021 membership dues. We understand 2020 has been a difficult year and we feel this option is comparable to a rollover booth since it assists companies in continuing to receive the benefits of our membership.
Web Ad $250 (9 Available)
Your logo, company website link, booth number will be featured on the Guest Registration page for 2-3 months giving you exposure to the 1000+ Trade Show registrants.
Silver Featured Exhibitor $150 (13 Available)
Featured Exhibitor will be listed on various Trade Show collateral and promotional materials:

Logo will be displayed on window decal
List of attendees in Excel Format
Gold Featured Exhibitor $200 (6 Available)
Featured Exhibitor will be listed on various Trade Show collateral and promotional materials.

Logo will be displayed on window decal
List of attendees in Excel Format
Drawing prize give away via Facebook Live
Picture to be featured in Apartment Times Magazine
Platinum Featured Exhibitor $250 (3 Available)
Featured Exhibitor will be listed on various Trade Show collateral and promotional materials.

Logo will be displayed on window decal
List of Attendees in Excel Format
Drawing prize give away (Choice of in-person at Trade Show or via Facebook Live)
Picture to be featured in Apartment Times Magazine
MANDATORY Forms
Will be available June 2021
For More Information: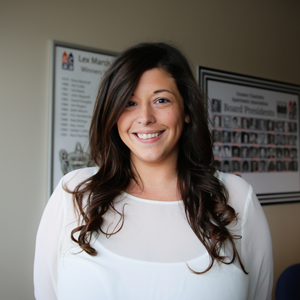 Ashley Honeycutt
Events Manager
Greater Charlotte Apartment Association
(704)334-9511x106
Submit all forms to Ashley Honeycut at ashley@greatercaa.org