Back to Events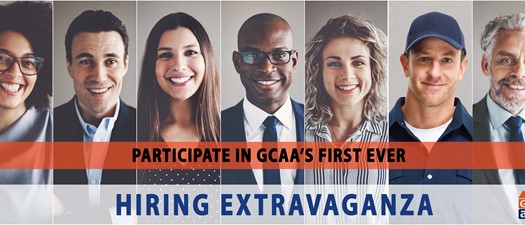 GCAA Multifamily Hiring Extravaganza
Thursday, June 13, 2019
Event Details
GCAA MultiFamily Hiring Extravaganza!
Participate in the first ever GCAA Multifamily Hiring Extravaganza!!
This hiring event will take place on Thursday June 13 from 2pm-5pm at the Junior Achievement Central Carolinas Center.   
   We will have room for 30 management companies.
Each participating company will have a table provided and will be allowed to bring 3-5 people to work their table.
The cost to reserve a spot will only be $500 and will be reserved on a first come first serve basis.
Payment will have to be received in order to secure a spot.
Don't delay!  Register today!
Your future employees are waiting!
Join us for a networking social following the EXTRAVAGANZA at Heist Barrel Arts from 5 - 8 pm!