Back to Events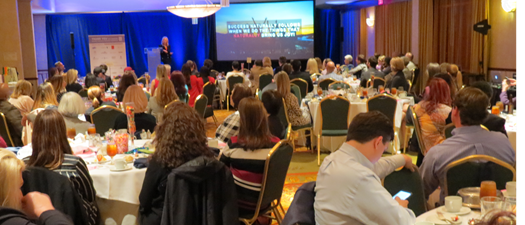 February General Meeting with Apartment All-Star Kate Good
Gen Z: End of the Alphabet, Beginning of an Era
Wednesday, February 19, 2020
Event Details
Generation Z is here, ready to begin making a nest. Whether the generation born in the mid-1990s chooses to lease or buy – and how quickly they purchase their first home – remains to be seen.
At NAA's Apartmentalize in Denver in June, some of the buzz was about Gen Z ushering in a new era for the industry. Hunington Residential SVP of Development and Operations, Kate Good, reminded a packed room that Gen Z, is coming of age and apartment operators need to be ready. She says the generation represents one-quarter of the U.S. population and can't be put in a box.
Come hear from Apartment All-Star Kate Good, as she breaks down how to attract and retain Gen Z renters.
When: February 19
Time: 5:30 - 8:30 pm
Where: Crowne Plaza Hotel (5700 Westpark Drive)
CEC: .5
Sponsored by:
About the Speaker
Kate Good has been leasing apartments her entire adult life. She quickly gained recognition from her employer, Trammell Crow, as the number one leasing consultant by leasing 52 apartments and closing 48 renewals in one month! Her expertise and enthusiasm took her up the ladder in the corporate world until 15 years ago, she decided to start her own business as a professional speaker and marketing solutions expert.
Kate has shared her innovative ideas with many organizations, including Apartment Associations in 53 cities, and national conventions such as 18 presentations at The National Apartment Association Annual Convention, 24 appearances at the Multi-Family Brainstorming Sessions, 10 presentations at the International Builders Show, and is an eight time presenter at the Multi-Housing World Annual Convention. She consistently receives the highest marks possible for her content, presentation style and audience involvement. Her presentations have been described as "enthusiastic," "cutting-edge," and "quality information." Each year she is proud to share her depth of knowledge with over 20,000 industry professionals.