Back to Events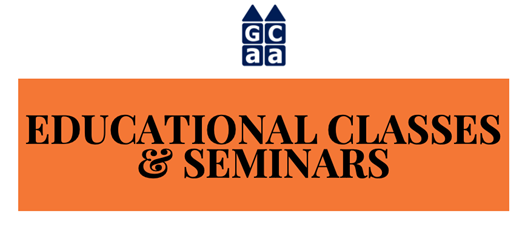 Fair Housing Training with Willie Ratchford
Tuesday, October 13, 2020
Event Details
The Charlotte-Mecklenburg Community Relations Department is dedicated to improving intergroup relations throughout Charlotte-Mecklenburg to build a community that is inclusive of every race, religion, color, gender, national origin, familial status, and disability.
Get the tools you need to ensure your team is on the right track to take care of your residents and stay in compliance with Fair Housing laws:
How the history of law and policy in the United States affects Fair Housing

Ways implicit and explicit bias could violate Fair Housing laws

How issues in domestic violence may be in violation of Fair Housing law

Access free landlord tenant mediation for you and your tenants

Tips to avoid allegations and violations of discrimination in Fair Housing
This is a live training at the GCAA. Masks are required and temperature checks will be administered. Social distancing and class size limits apply.
When: October 13 9am-1pm
Registration begins at 8:30am
$109 GCAA Members; $149 Non-Members
Coffee, Breakfast & lunch Included thanks to our sponsors!
Location: GCAA
Instructor: Willie Ratchford, Executive Director, CLT Community Relations Team
Sponsored by