Back to Events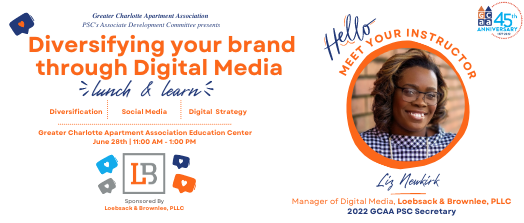 Diversifying your Brand through Digital Marketing | Lunch & Learn
Tuesday, June 28, 2022
Event Details
The PSC Associate Development Committee presents Diversifying Your Brand through Digital Marketing. A course designed as an important topic within our Supplier Education opportunities.
Come learn about Digital Marketing tips and tricks with Liz Newkirk! Lunch will be provided to all attendants by Loebsack & Brownlee, PLLC
When: June 28, 2022 at 11:00 am
Where: Greater Charlotte Apartment Association
Purpose
Social Media is ever-evolving. Because of this, businesses need to build a brand presence across multiple platforms to stay relevant, and front of mind.
In this class, you will learn how to create a social media presence across major platforms like Facebook, Instagram, Twitter, and LinkedIn, the benefits of diversifying your digital strategy, and how to measure your success. If you're looking to generate more revenue, but don't want to buy the results you want, this class is for you.

- What is Digital Marketing diversification?
- What are some ways you can diversify your digital marketing strategy?
- What are the benefits and risks
- How to measure for success
Instructor: Liz Newkirk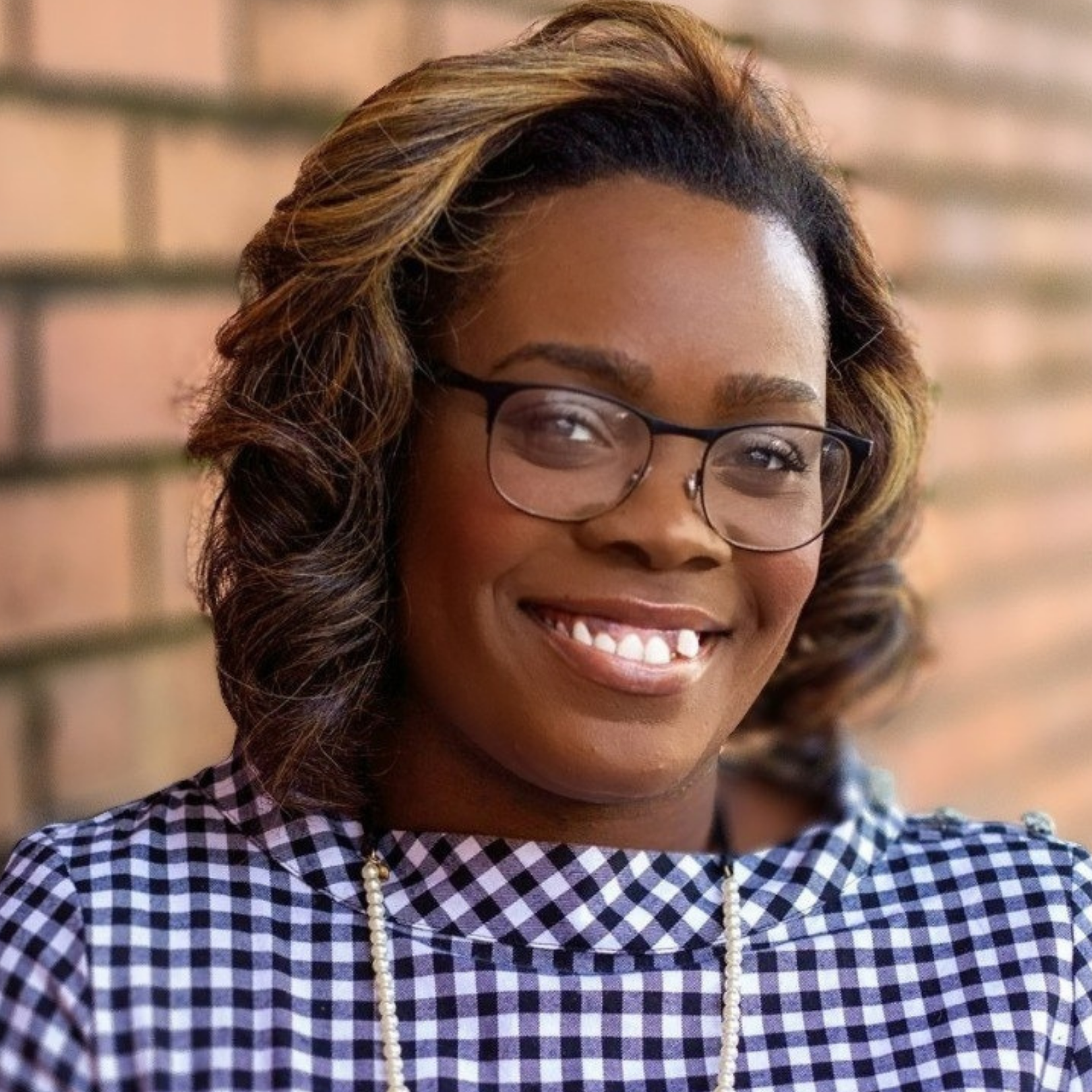 Manager of Digital Media,
Loebsack & Brownlee, PLLC
Elizabeth (Liz) Newkirk (she/her) currently serves as Manager of Digital Media at Loebsack & Brownlee, PLLC, based in Charlotte, NC.
Originally from Atlanta, GA, Liz has a background in digital marketing and analytics, content creation, leasing, and overseeing the execution and design of Diversity, Equity, and Inclusion strategies.
Liz obtained her Bachelor's Degree from Johnson C. Smith University and has multiple certifications. In 2021, Elizabeth received her Organizational Culture and Diversity certification Legal Environment certification, both from Arizona State University. A DEI certification from the University of South Florida. In 2020, she obtained a Social Media and Digital Marketing certificate from Clemson University, and currently, Liz is pursuing a Fostering Inclusion and
Diversity Certification from Yale School of Management.

Liz has taught courses on how to create a digital marketing and social media strategy, how to build your brand on social media and is a 3 time recipient of the Social Media of the Year Award by the GFAA, she won Social Media of the Year by the AAWNC and is nominated for Social Media of the Year by the Upper State Apartment Association for 2021, and is a recipient of the 2021 Volunteer of the Year Award by the GCAA.

Her leadership roles include serving as Co-Chair of the GCAA Diversity, Equity, and Inclusion Committee and 2022 GCAA PSC Secretary-Elect.

In addition to being a passionate creative, Liz loves her Lab/Beagle mix Lola, dance, Starbucks, and Target
For More Information:
Taylor Foley
Sponsored By: