Back to Events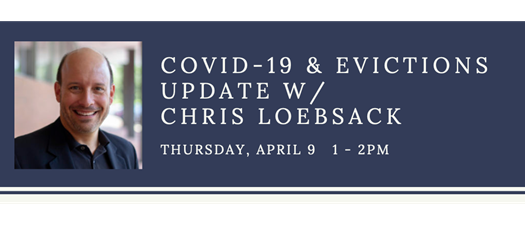 COVID-19 & Evictions Update with Chris Loebsack
Thursday, April 9, 2020
Event Details
Chris Loebsack with Loebsack & Brownlee is going to be giving an update concerning current eviction processes and how they're being impacted by COVID-19.
Join Chris Loebsack for an online session on how COVID-19 is currently affecting eviction processes and what you NEED to know!
When: Thursday, April 9 @ 1:00 PM -2:00 PM
Where: Via ZOOM! Call-in details e-mailed post registration.