Back to Events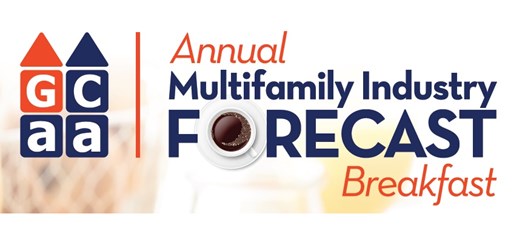 2022 Multifamily Economic Forecast Breakfast
Thursday, January 27, 2022
* Registration open until 1/25/22 at 12:00 PM ()
Event Details
Join us at Le Meridien Hotel for a powerful line-up of speakers and panelists projecting 2022 industry trends.
Mark Vitner, Wells Fargo Managing Director and Senior Economist

Development, Acquisitions & Management in a Post-Pandemic Charlotte Region Panel moderated by Ashley Fahey, American Business Journals
Ronda Puryear, NAA Chair-Elect & President, Residential Management | Management Services Corporation
Mark Ethridge, Ascent Housing, Partner
Katie Maloomian, Crescent Communities, Director of Development
Ben Yorker, Development Partner, Northwood Ravin
MARK VITNER, SENIOR ECONOMIST, WELLS FARGO


Mark is responsible for tracking U.S. & regional economic trends; he also writes for the company's Monthly Economic Outlook Report & the Weekly Economic & Financial Commentary, and he provides regular updates on the housing markets, commercial real estate, regional economies, consumer spending, and issues impacting small business.

RONDA PURYEAR, PRESIDENT, MANAGEMENT SERVICES CORPORATION

Ronda oversees operations for over 5,000 multifamily units throughout Virginia and North Carolina. She is a CPM, CAM and a Real Estate Broker in the Commonwealth of Virginia. Ronda currently serves on the NAA Executive Board of Directors as Secretary. She was the Co-Chair of the 2017 NAA Education Conference & Exposition and has served NAA in many capacities over the past 10 years, most recently as NAAEI Vice President, Region I Regional Vice President, Governance Committee Member and Chairman of the Student Housing Committee.

MARK ETHRIDGE, PARTNER, ASCENT HOUSING

Mark leads the company's affordable housing platform for Ascent Housing. Ascent Housing is a leader in naturally-occurring affordable housing (NOAH) preservation and has created 952 affordable housing units in Charlotte since 2019. Mark currently serves on the boards of Roof Above, Renaissance West Community Initiative, and Housing Impact Fund. He has served on the City of Charlotte's Source of Income ad hoc Advisory Committee, 2025 Charlotte-Mecklenburg Housing & Homelessness Strategy team and Center City Partners' affordable housing task force (Evergreen Team).

KATIE MALOOMIAN, DIRECTOR OF DEVELOPMENT, CRESCENT COMMUNITIES

Katie joined Crescent Communities in 2015 and leads multifamily development projects from land acquisition through project stabilization. Since joining the team, Katie has led the development and entitlements of 2,200 apartment homes including 40,000 sf of retail and iconic placemaking. She is currently responsible for sourcing, entitling, overseeing design, and executing new multifamily and mixed-use developments in the Carolinas.

BEN YORKER, DEVELOPMENT PARTNER, NORTHWOOD RAVIN

Ben is responsible for leading multifamily development for Northwood Ravin's deep-south markets, including Charlotte and Atlanta. Yorker's professional real estate experience spans over 14 years. Yorker joined Northwood Ravin in 2012. Just prior, Yorker worked for CBRE's Global Corporate Services platform, where he served as an imbedded Strategist on the BB&T Account. He was a developer with Boylan Development Company from 2007-2010 and Roseland Property Company from 2005-2007.
Agenda:
8:00am Registration
8:30 - 9:00am Breakfast

9:00 -10:30am Program

Le Meridien - Carolina Ball Room
555 S. McDowell Street
Charlotte, 28204

$99 Member / $119 Public
CECS: 1


DEADLINE: January 24 @ 9 am
$7 Discounted Parking; vouchers available at registration
Cancellations must be received in writing 72 hours in advance to membersvcs@greatercaa.org in order to qualify for a refund. No shows will be responsible for payment.
Executive Sponsor:

Sponsored by: HD Pro Multifamily