CALP: Certified Apartment Leasing Professional
Invest in your career and grow within your industry!
Earning CALP (Certified Apartment Leasing Professional), your first industry credential, signals to an employer your commitment to a career in residential property management. The program is ideal for all leasing professionals who seek a refresher on leasing techniques or who have recently joined the industry and want to learn more while acquiring their experience. Earning NALP, your first industry credential, signals to an employer your commitment to a career in residential property management.
ABOUT THE CALP COURSECALP COURSE FLYERABOUT THE CALP EXAM
CLAIM YOUR DIGITAL BADGERENEW YOUR CREDENTIAL
HOW CREDENTIALS BENEFIT YOUR COMPANY
---
---
CLICK HERE TO DOWNLOAD THE REGISTRATION FORM
---
Curriculum Includes:
Relevant Laws and How to Apply Them
Why your Competition Matters
Sales Process & Building Relationships
Effectively Meeting the Needs of Your Residents
Marketing & Maintaining your Community
Bringing in New Residents
Market Analysis for Leasing Professionals
You'll learn about:
Using technology to generate traffic
Measuring and managing your community's reputation
Inspecting the leasing center, tour route, model units, and vacant apartments
Researching the competition while building relationships with competitors
Compiling a comprehensive community resource tool
Creating effective marketing plans
Relationship sales process and evaluating personal sales performance
Evaluating a prospect's commitment level and overcoming objections
Preparing prospects for the next steps in the rental process
Applying fair housing laws and communicating rental criteria
Qualifying prospective residents according to rental policy
Preparing and reviewing leases with new residents
The move-in process
Responding to resident issues and maintenance requests with appropriate follow-up
Building relationships with residents and creating a sense of community
Reporting incidents, maintaining documentation, and taking corrective action
Maximizing revenue and operational efficiency
Securing and processing lease renewals
Conducting a market analysis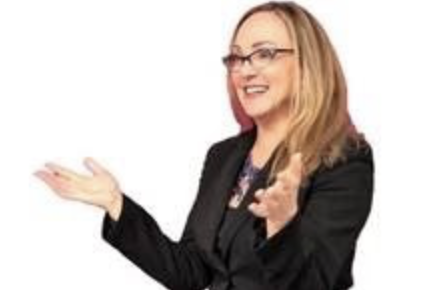 About your instructor: Rececaa Rosario, NALP, CAM, NAAEI Faculty &ApartMentor
Rebecca celebrates more than 20 years in her property management career spanning from a leasing consultant to a regional director. In addition, four years with a major industry publication endowed Rebecca with extensive experience as an advertising and marketing business partner. Rebecca is now President and "Leasing Queen" of Full House Marketing, Inc. ® in North Carolina, with offices in Raleigh and Charlotte. In addition to earning her NALP and CAM designations she teaches NALP, CAM and CAPS modules. She is on the faculty of NAAEI, and a graduate of their Advanced Instructor Training. Rebecca enjoys running, salsa and travel.
---
Requirements:
To obtain your CALP credential, candidates must complete the following:
Minimum of six months of onsite property management experience in a

leasing

role.
Completion of seven (7) NALP courses including completing the Market Survey presentation (totaling 25 hours)
Meet all examination standards within 12 months of declaring candidacy
---
Don't wait another minute! Take this valuable step toward your future today. We guarantee you'll see your role in this industry in a whole new way and feel more certain about your personal contribution than ever before!

CALP WILL BE OFFERED ONLY ONCE IN 2021. Direct questions to Pat@greatercaa.org
The CALP Virtual Schedule Includes Orientation and Review Session
Dates:
May 18, May 25, June 1, June 8, June 15, June 22
Time:

May 18: 9:30-10:30 AM

May 25, June 1, June 8, June 15: 9:30am - 2:00 pm

June 23: 9:30-11:30 AM

Details:

This is a virtual offering via Zoom. Invites will be shared by the instructor.

A computer with a camera will be required to attend.

Cost:

$449 for GCAA Members

$689 for Non-Members

Payment Policy

Tuition must be paid in full 2 weeks prior to the class start date.

GCAA Members may take advantage of the Easy Pay Installment Plan, which breaks your tuition for CALP into 4 payments. Please email Lonnie Harris for additional details.

High School Student & Veteran Discount: GCAA offers 15% off to high school, college students and Veterans.

Cancellation Policy

No Cancellations & No Refunds will be available for any NAAEI Credential courses. No-shows will be responsible for full tuition.

Late registrants (up to 3 days prior to class) will incur a $50 fee for rush shipping of course materials.

Registration Deadline

Two weeks prior to the start of class.
Testimonial:
"Earning my NALP became more than just going to class, it became a goal that I wanted to see to the end. Everything I learned from the instructors I shared with my team to help us grow. This course was very helpful in my current job and will be in my future endeavors as well."

- One of GCAA's recent NALP Designation recipients

---

ABOUT THE CALP EXAM:

A proctored, closed-book, online exam is conducted at the conclusion of the coursework; the online exam can be taken with a Live Online Proctor (LOP). The CALP comprehensive online exam has 120 questions and is 2 hours. The cost to retake exam (a failed exam) is $60.

Students ready to schedule their exam must log onto the Castle scheduling site after completing coursework.

Advance notice is not required to schedule exams being taken via LOP. Candidates who are rescheduling their canceled or failed exams will follow the same scheduling instructions. Retake and reschedule fees are as follows:

Fees to retake a failed exam are as follows:

CAM and CAPS -- $100

CAS, IROP -- $60

CAMT -- $55

CALP --$60

Micro-credentials -- $50

These fees will be charged to the candidate upon login to the scheduling site. The seven-day waiting period between exam retakes remains in effect.

---