Back to Events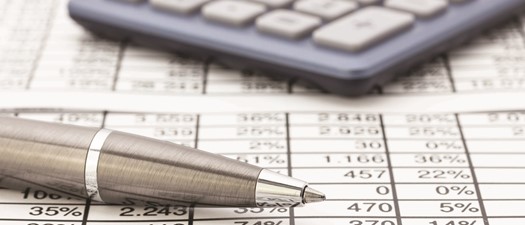 Understanding Property Financials
Thursday, August 13, 2020
Event Details
Understanding Property Financials
Fundamentals (Basic) Session 9am - 12pm 3 CECs
Would you like to better understand how the financial side of your property works? Do you know how to manually calculate basic numbers in case your property management system goes down? Wouldn't it help to better understand why and how financial decisions are made?
Join us for this workshop to hear the answers to all those questions and more!
Attendees will learn:
• How and why the financial status of the property is important to and controllable by every site associate, regardless of role or title.
• Understand the concepts, calculations, use, and impact of basic financial numbers and KPIs including leased %, occupancy, closing ratio, renewal percentage, traffic needed to reach leasing goals, and more • The practical application of these fundamental calculations
• Skills to help preserve the financial health of the property
Advanced Session 1:30pm - 5pm 3 CECs
A deep understanding of your property's financials can help propel your performance to the next level and open exciting new opportunities in your career.
Attend this advanced financial workshop and you'll come away with a full understanding of:
• How to analyze financial data including income statements, general ledgers, variances, and more. o The concepts, calculations, use, and impact of major financial numbers and KPIs such as Physical Occupancy vs. Economic Occupancy, Area and Volume Calculations, Breakeven Occupancy and Rent/SF, Rate of Return, Property value and more!
• Performance comparison and forecasting including Tools and calculations to analyze past performance and predict future performance • Practical application of the KPIs and what they mean to the decision makers, owners, and investors
Who should attend: regional managers, area managers, community managers, assistant managers, leasing associates, service managers, vendors and contractors – anyone who wants to expand their knowledge of property management financial analysis and strategic decision making.
This is a live training at the GCAA
Please note: Masks are required and temperature checks will be administered at registration. Social distancing and class size limits apply. Hand sanitizer and masks will be available.
About the Instructor:
Mindy McCorkle spent decades directing operations for property management companies before she started Enhancement Talent Development where Mindy focuses on identifying and enhancing talent through workshops, seminars, keynote presentations, individual coaching and consulting. She has more than 30 years of experience in management, sales, operations

and leadership but don't let that fool you! She's refreshing and original and has a motivational presentation style.